25 YEARS ILLUSTRATING + DESIGNING FOR CLIENTS
1) TELL ME ABOUT YOUR PROJECT

We'll discuss your goals, illustration styles, and time frame.

2) SKETCH TIME

I'll provide sketches and progress photos throughout your commission to guarantee you're 100% happy with the artwork.

3) SHOWTIME

Share your beautiful art with the world!
• YOUR ONE-STOP ILLUSTRATION SHOP •
LOGOS | MARKETING MATERIALS | CUSTOM PRODUCTS | PACKAGE DESIGN | MAGAZINES | BOOKS + SO MUCH MORE!
​​Custom art is a total reflection of you. So, think of me as your personal stylist. We wouldn't leave the room until you looked drop-dead gorgeous — why shouldn't your art be the same?
LET'S CHAT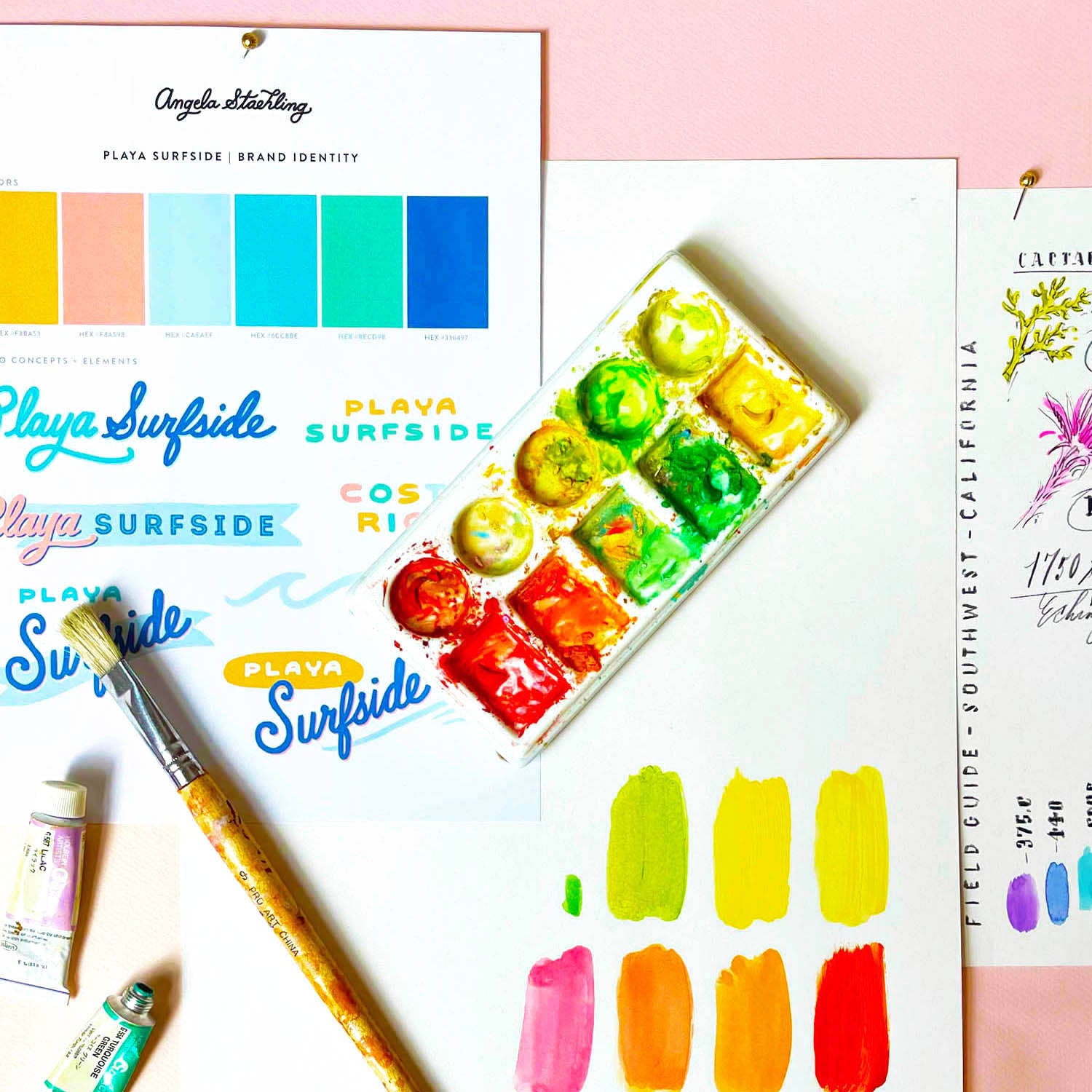 STEP 1
Research + planning
Once you've shared your illustration goals with me and are ready to hit the ground running, I'll curate some dreamy color palettes and style boards to help set the perfect tone for your project. We'll sift through all the inspiring choices, and nail down the one that speaks best to your aesthetic.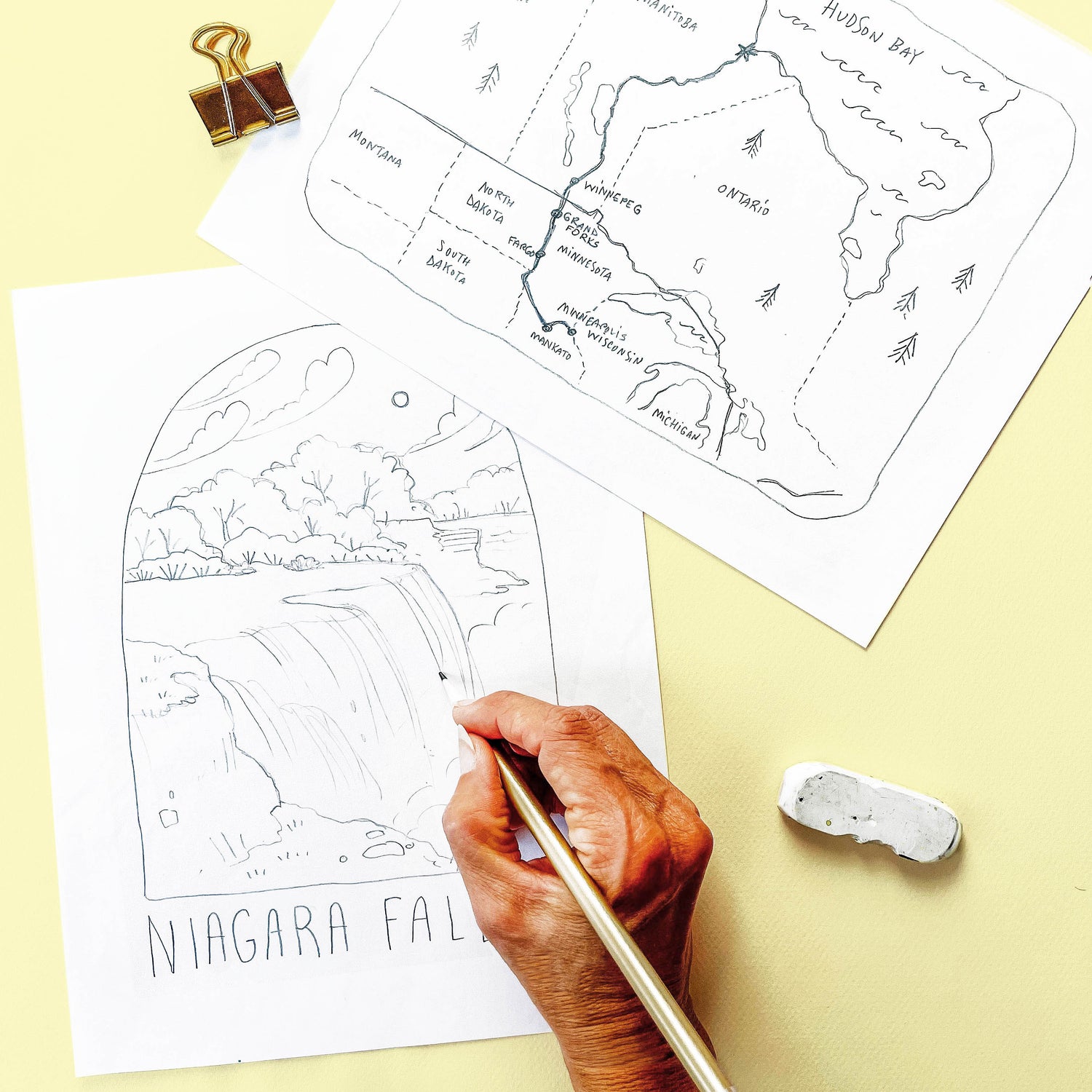 STEP 2
Design development
I'll dive straight in and start developing sketches to give us a basic framework. We'll keep them loose and brainstormy, so we can easily make any adjustments. Think of the design development (or sketch phase) like drafting a blue print for your house. We need to spend time creating this foundation to make sure we get things right, so we have fewer changes later on. This will save us time and you money. Rest assured, you will get plenty of progress photos along the way.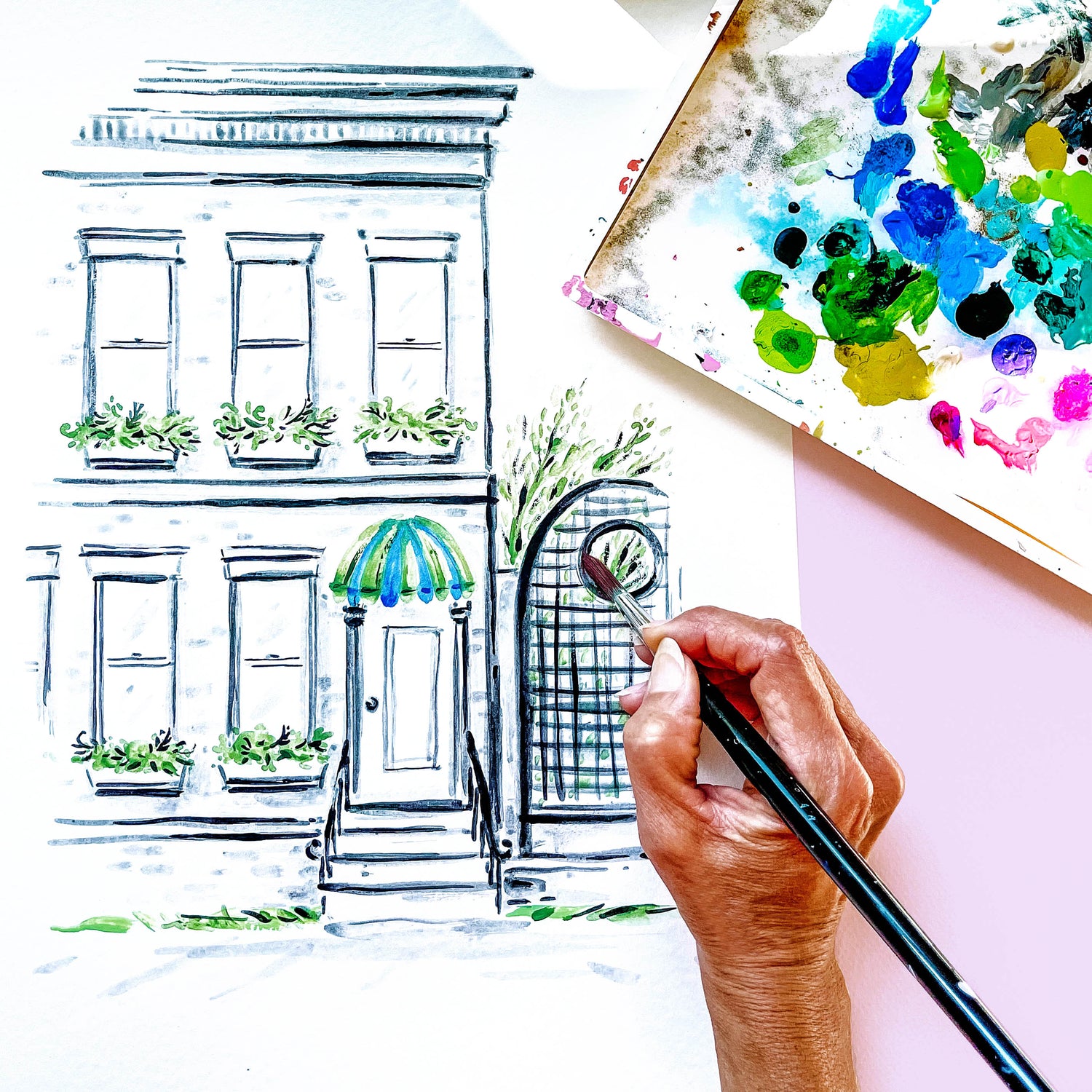 STEP 3
Implementation + production
At this point, I am wrapping up your illustrations and making any remaining tweaks to the final artwork. Depending on your scope of work, I will provide you with digital files, products, or original art. I will make sure you are 110% satisfied with your custom artwork. Nothing excites me more than delivering that final artwork and hearing you say, "Ahh! I'm so glad I did this!" 
CLIENT SHOWCASE
PGA RYDER CUP + PRESIDENT'S CUP – Nicki + Steve Stricker, Professional Golfer & PGA Ryder Cup Captain

"Angela went above and beyond to design some of the players' gifts for the PGA Ryder Cup at Whistling Straights, Wisconsin. As hosts of the U.S. Team, we wanted to gift something unique that highlighted the region. Angela designed such a beautiful range of products that it was hard to narrow down our favorites!"

CHRONICLE BOOKS – Olivia Roberts, Editor

"Angela is such a delight! Thoughtful, collaborative, fun—she's an absolute dream to work with. While working on How to Pet a Cat, she was very receptive to feedback and was always able to implement any requested changes so perfectly, it was as if we shared a brain! I can't wait for our next book together!"

MIDWEST LIVING MAGAZINE – Mary-Beth Rouse, Creative Director

"Angela was a pleasure to work with and she was able to understand our editorial process. Her attention to detail, deadline-driven, and quick responses made the collaboration effortless. She truly brought our printed story to life and was thoughtful with every decision. When her talent is mixed with a passion for the subject, she creates magic!"
A Note on Illustration Fees + Usage Rights
Illustration Fees

Illustration fees vary depending on the scope of work. Things to consider that affect price are the complexity (amount of detail) of the artwork, the number of illustrations, the amount of revisions, and the usage rights.

Usage Rights

Additional fees apply for any artwork that is used for logos, advertising, product identity, or resale on any product.